Christmas vigil mass for children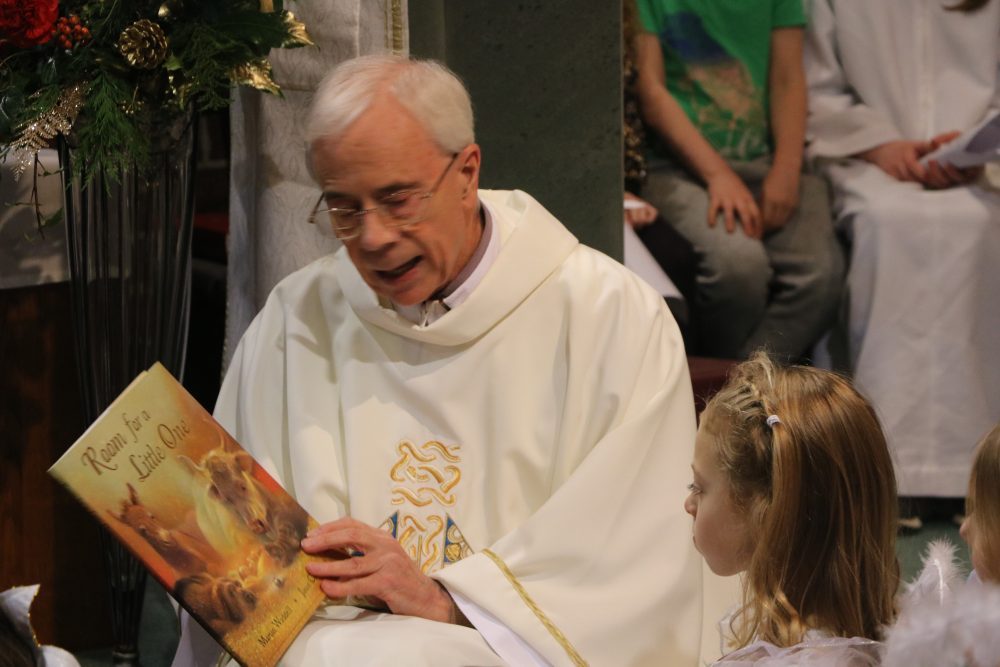 The mass was directed at our children, our young parishioners did the readings and the bidding prayers.
Children read the Gospel story whilst others gathered on the altar steps when their part was mentioned. We had Mary and Joseph, lots of lovely angels, shepherds and lambs—plus the kings.
Fr Michael blessed the crib and then sat on the steps to read the children a Christmas story—called 'Room for a Little One'. We sang lots of lovely Christmas carols, it was the perfect start to Christmas.