Children's liturgy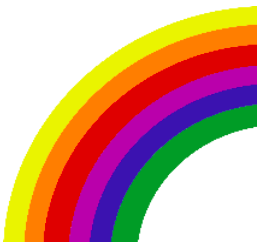 Sunday 9th August
Hello Everyone,

We hope that you are all safe and well.
We are going to take a break for the summer and we will be back in September. Please keep sending in your pictures of your sunflowers in your garden or any other nature and any stories and poems you might have. Enjoy the summer and pray for some nice weather!!
We hope you will continue to enjoy reading the Look and ICHTHUS pages each week.
Activities
Please see your Look activities page: Look 8th 9th August 2020  and then you can print this.
Some new pages here with some lovely words to help us think about this week's Mass readings & prayers.
As we think about our nature project, remember that God has created the whole world and all the people, animals, plants and other things in it. There are so many treasures in our world for us all to share. Like water, the sun, fresh air, trees, food.
So when you look around you and count all the treasures that God has given us. And try your hardest to do at least one thing to show your care for God's world and the treasure that is in it.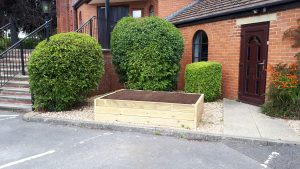 We have a great new raised bed on the gravelled area just outside the church hall.
If any of the children have grown insect friendly flowers this year, could you bring them along with a trowel and a small container of water to plant them in the planter.
You can choose any part of the planter you like!
Frances will also bring in a few flowers soon too, so we can start to build-up a wildlife haven for insects and birds.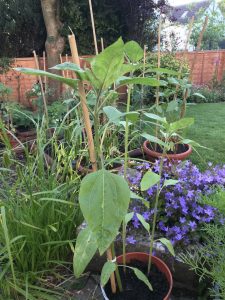 Is your sunflower taller than this one? Do you have any flowers on it? Perhaps you can send a photo of your sunflower by email to  Tol.ssfishermore@gmail.com
What interesting plants, creatures or features do you have in your garden  – please share some photos or drawings by email to  Tol.ssfishermore@gmail.com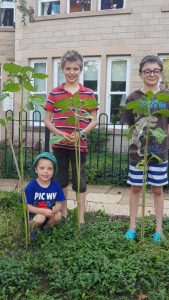 Sunflowers are growing well, here are Joseph, Chris and Nathan with their plants.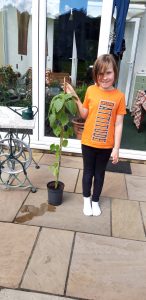 Seb's is going to have 2 blooms ! Grow one get one free ! We just need the sun to see their beauty !
Seb is just short of 140cm so this plant may just equal his height !!!
Here is a message from Frances:
Any children or their families who have taken a sunflower seedling, flowering plant or tomato or pepper plants from the front steps recently, please let us know how your plants are getting on by taking photos or writing stories about them and what you notice about the insects and other wildlife they attract.
We hope to share these photos and stories very soon when we are able to meet again. 
Also any families wishing to come along to the development of the church gardens please contact me via email
Tol.ssfishermore@gmail.com
You can find some posters here  with more information about sunflowers.  See our Tree of Life webpage for more details.
Prayer for the end of the virus
Almighty and merciful Father, who show your love to all your creation
We come before you asking for a quick control of the Coronavirus currently ravaging our world.
Hear graciously the prayers we make for those affected by the virus in various parts of the world.
Grant healing to the sick, eternal life to the dead and consolation to the bereaved families.
We pray that an effective medicine to combat the sickness be speedily found.
We pray for the relevant governments and health authorities that they take appropriate steps for the good of the people.
Look upon us in your mercy and forgive us our failings.
Amen
————————————————————————————————————-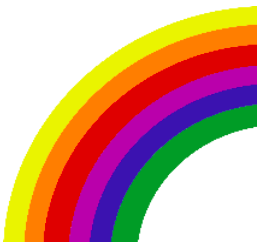 God Bless and stay safe
The children's liturgy leaders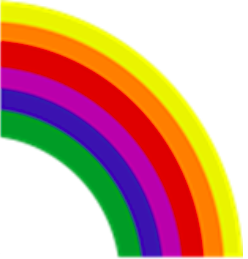 News
Anne Judge
ANNE JUDGE – REFLECTIONS 20th February 1928 – 19th March 2020 Anne was born on the 20th February 1928 in Granard, County Longford in the Republic of Ireland and after a lifetime of loving service, this smiling and gracious servant of God, returned peacefully to the Lord on 19th March 2020. She was the last […]
Parish Family Events
Today was the Feast of the Baptism of Our Lord and the children spent time finding out about the Sacrament of Baptism, which most of them received when they were too young to remember !! Robyn the baby doll proved the perfect baptismal candidate.
Sacrament of Reconciliation 2019
Eleven younger members of the Parish Family made their First Confession on Saturday 23rd March. Canon Michael thought them the best group ever! The children told their Catechist James, helped by Gabby and other parents, they had had a lot of fun in their preparation sessions. After receiving the Sacrament the celebrations continued in the […]
Christmas vigil mass for children
The mass was directed at our children, our young parishioners did the readings and the bidding prayers. Children read the Gospel story whilst others gathered on the altar steps when their part was mentioned. We had Mary and Joseph, lots of lovely angels, shepherds and lambs—plus the kings. Fr Michael blessed the crib and then […]
Special mass for altar servers
On 21st September Bishop Marcus celebrated a special mass for the altar servers of the diocese. About 80 attended with their families. 3 of our servers represented our parish family. Bishop Marcus thanked the servers for their loyal service to God.  It was a wonderful way to show the servers how important they are to us all.
Parish family walk 2019
A very happy and chatty bunch gathered after the 'Back to School' 11am Mass  for a picnic in the Parish Hall.  Next a short walk led by Martin, was enjoyed by all from 2 years old to where "80 years young" has been celebrated!!  As the walkers ran back across the car park  the heavens opened!  […]