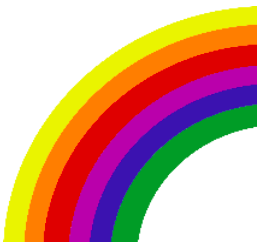 Sunday 1 November
Hello Everyone, we hope that you are all safe and well.

Our theme for this month is PRAYER AND REMEMBRANCE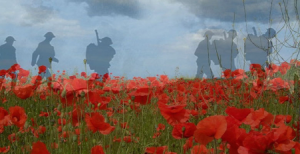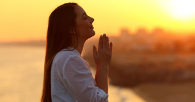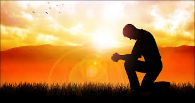 November is a time when we remember all the people who we know who have died and gone to heaven. Perhaps there are people in your family you'd like to remember this month.
Today is a special day it is the Feast of All Saints when we remember all the people who have lived their lives really well and who have died and gone to heaven.
We have two special Saints in our church – can you remember who they are?
St John Fisher

He was born in Yorkshire and he was a clever man who was a catholic bishop. Fisher was executed by order of Henry VIII for refusing to accept him as the head of the Church of England and for upholding his catholic beliefs.

St Thomas More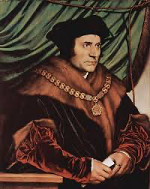 He was born in London and lived from 1478 to 1535. He was a lawyer, humanist, statesman and author as well as advisor to Henry VIII. He held many political roles – he was an Undersheriff of the City of London, Master of Requests, a member of the Privy Council, Speaker of the House of Commons. Like St John Fisher, More too refused to recognise Henry VIII as the Supreme Head of the Church and he was found guilty of treason and he was beheaded on 6th July 1535.
Maybe you have a favourite saint or you could find out about a saint this week. Maybe you are named after a saint – find something about Saint's name. You can send your Saint's information and pictures to: Tol.ssfishermore@gmail.com
All of the saints dedicated their lives to God. Their love of Jesus was so great that they were ready to die for his sake. We don't have to do that.
What ordinary things could you do this week to show how much you love God?  I have a few suggestions:
Do the washing up at home
Tidy your bedroom
Call or message an old person who may be feeling lonely as they cannot get out because of the virus
Share your toys with your brother or sisters
Let a friend who is on their own join in your games at school
What ideas do you have?
Maybe send us some pictures of you showing how much you love God.