CHILDREN'S LITURGY DATES: Great News
There will be children's liturgies on 3rd, 10th and 17th December.
Please write down on a piece of paper your name and contact details if you would like to take part in the children's tableau on the CHRISTMAS EVE FAMILY MASS at 4.30pm and give these to Mary or Sue.
Sunday 19th November – LiveSimply Project
We will be updating our parish regarding the fantastic work that has already been done in gaining our LiveSimply award. We will be asking for more ideas and volunteers to build on this, to try and live simply, live sustainably with creation and live in solidarity with the poor. There will also be a Children's Liturgy on Sunday 19th November when the children will also consider what they can do to help with this project.
HARVEST FESTIVAL AND CHILDREN'S LITURGY, SUNDAY 15 OCTOBER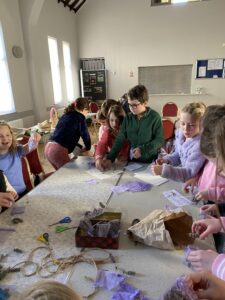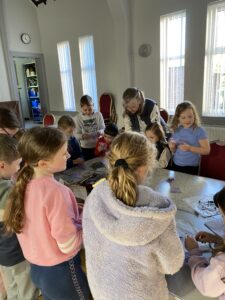 The children reflected on what makes a good harvest and by re arranging the letters of this word we agreed that we HAVE so much food, clean water, crops rain and sun, but we must remember those who STARVE affected by drought storms or flood and all of their crops are destroyed. When we SHARE what we have with those who starve that makes a good HARVEST.