Diocesan news, Justice & Peace
Justice & Peace Commission

You can read the Justice & Peace Commission's May 2020 newsletter here, it includes work our parish is doing to respond to Pope Francis' message in Laudato Si'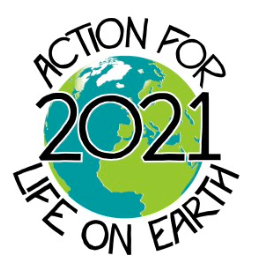 The J&P September 2021 newsletter can be found here, it includes:
This month's issue is devoted to the Season of Creation and COP26 taking place in Glasgow this November. Following Bishop Marcus' Pastoral letter this issue provides different ways you can be involved in Climate action in this Season of Creation.

Our young people report on the NJPN Annual Conference
Join the Climate Emergency Walk in Bradford on Friday 17th September
Join our Liturgy on 4th October
Join people of faith around the globe to send our leaders a message
Book ahead for our excellent speakers on Poverty in October; Paul Vallely and the Archbishop of York.
Growing old Grace-fully – annual review
You can read here how older people across our diocese experience spiritual, emotional and physical wellbeing in positive and inclusive parish communities.
PASTORAL LETTER: 'FROM PARISH TO MISSION' AND THE SYNOD OF BISHOPS 2023 – 12th September
You can read bishop Marcus' letter here  – to initiate a listening process that would enable all the faithful to assist in preparing for the future mission of our diocese.
PRO-LIFE PILGRIMAGE TO WALSINGHAM: The National Pro-Life Pilgrimage to Walsingham will take place on Saturday 23rd October 2021. To book your place on the coach with Leeds People for Life or for further details, please contact Kate on 07505 767415.
Pentecost
Bishop Marcus' Pastoral Letter for Pentecost talks about the role we all have a part to play in the routines, choices and decisions of our everyday lives and our aspirations for the future.  We have either been ignorant of, or ignored, the systematic exploitation of our planet and the unsustainable consumption of its resources.  Bishop Marcus asks us to "keep this Feast with that enduring hope that we can begin to repair the damage we have done and provide a healthy home for future generations."
During Lent we joined a series of reflective evenings with inspiring speakers, prayer and discussion, using the film-based resource "Global Healing".  These engaging documentaries informed and challenged us to take action to respond to Pope Francis' call to Care for Our Common Home.  Recordings of the sessions can now be accessed here: https://www.youtube.com/watch?v=QhBIwXxBhHA&feature=youtu.be
Handouts
prepared by the Laudato Si' animators with lots of helpful information, prayers and links to aid further reflection for the sessions are available below
The Global Healing Documentaries are produced by CaFE (Catholic Faith Exploration) on behalf of the Bishops' Conference of England & Wales. They are film-based events for parishes, groups and individuals. They will inform, challenge and equip us to engage with Pope Francis' vital call to Care For Our Common Home. These events begin with a shared meal followed by film clips including well-known experts, engaging testimonies and on-location filming from around the UK. There are times for discussion & prayer to help stir deeper ecological conversion and fresh practical responses. They can be accessed here: https://www.cbcew.org.uk/home/our-work/environment/global-healing/global-healing-films/ and here: https://faithcafe.org/pages/ourcommonhome  
EVENTS AT THE BRIERY
THE BRIERY ONLINE ZOOM MEDITATIONS
Begin again onThursday 9th September 7.30pm – 8.15pm.  We open at 7.15pm for a chat and start promptly at 7.30pm. It is a simple format of praying with the Sunday Mass Readings and sharing in small groups. Zoom link will be available later.
Live streaming of Mass from Leeds Cathedral 
The live-streaming of the 11 am Sunday Mass will continue each week.  To participate online, please access the following new YouTube channel which will be live from Sunday: www.leedscathedrallive.org.uk  and may also be accessed via a link embedded on the Cathedral's home page:  https://www.dioceseofleeds.org.uk/cathedral
CONFIDENTIAL, EXPERT, MARRIAGE RELATIONSHIP SUPPORT from Marriage Care. Marriage is an enduring commitment to love, but knowing how to keep love alive for life is not always easy or straightforward. The best relationship help for couples in difficulties is provided by Marriage Care which aims to be open to all irrespective of ability to pay. Contacts:  MarriageCare atwww.marriagecare.org.uk
FREEPHONE:   0800 389 3801
Events
Vacancies
Sacred Heart School, Ilkley.  Required immediately, the Academy Council is seeking to appoint a Kitchen Manager / Cook to work within our on-site busy school kitchen.  Full details can be found here.  Closing Date: Noon, Monday 18th October 2021
St Robert's Catholic Primary School, Harrogate. Required from November 2021, the Governors are looking to appoint two Teaching Assistants to join the team working across Key Stage 1 and Key Stage 2 classes. Full details can be found here. Closing Date: Monday 18th October 2021
St Mary's Menston. Required for January 2022. The Governors wish to appoint a Subject Leader of Computer Science and Business.  Full details can be found here.  Closing date: Friday 15 October 2021, 12 noon.
News
Bug Hotel
We have built a bug hotel from an old wooden pallet, a milk crate and some unused fencing panels.  We gave it a new roof and covered it with roofing felt to make it last a long time.  It is in place and now open for visitors!  Our children will be filling it soon with […]
Jack's hedgehog hotel
Jack and his grandad John have teamed up to build an amazing hedgehog hotel for their holiday project. Jack cut the tunnel and legs to size, he then drilled, glued and screwed the box and tunnel together leaving grandad to cover the box and fit the lid.  The hotel is now in the Parish garden […]
Fr Michael – "A Golden Priest"
Fr Michael – "A Golden Priest" We at SS John Fisher and Thomas More are one of the lucky ones. We have the privilege and joy of celebrating a priest's Golden Jubilee. Congratulations Fr Michael! Fr Michael as an altar boy at St Patrick's,            Fr Michael at his Ordination Mass […]
A poem to celebrate Fr Michael's golden jubilee
From Us to You The Lord asked you to follow Him and serve with grace and love To minister to those in need of blessings from above To watch His flock and guide us and to teach us how to pray To understand the Gospels and to follow in His way This task accepted graciously […]
Youth take part in Father Michael's Golden Jubilee Mass celebration
At Mass, on Sunday 7th March at SS John Fisher & Thomas More church Burley-in-Wharfedale, we gave thanks for and celebrated the Golden Jubilee of a Golden priest. Exactly 50 years ago, Father Michael Mahady was ordained a priest at St Patrick's Church, Leeds on a wet Sunday in Lent. Father Michael celebrated his Golden […]