Diocesan news, Justice & Peace
Justice & Peace Commission

You can read the Justice & Peace Commission's May 2020 newsletter here, it includes work our parish is doing to respond to Pope Francis' message in Laudato Si'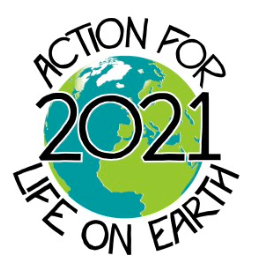 The J&P December 2021 newsletter can be found here, it includes:
Welcome to the December issue of the J&P Leeds Newsletter.
It has been another difficult year and I hope that this email finds you and your loved ones well.
Wishing you all a very Happy and Holy Christmas.
In December's newsletter:
Exciting news from the SPARK project
John Battle on In work Poverty part 2
J&P Leeds' letter to the Comboni Fathers re Comboni Survivors
Called to be a Deacon?
The Church needs more Deacons to carry out the 'mission' of the Church and meet pastoral needs of the people.  You can find out more here.
WHY WE NEED THE BEAUTIFUL: Life Transfigured, a series of talks exploring Catholic Faith and the Arts throughout 2022, begins on 18th January, 7-8pm with an online presentation by Fleur Dorrell of the Bible Society. Fleur will consider the contribution of visual arts to faith. PLEASE NOTE THIS TALK IS ONLINE ONLY (and not at Hinsley Hall as originally advertised). For a Zoom link, please email lifetransfigured@dioceseofleeds.org.uk<mailto:lifetransfigured@dioceseofleeds.org.uk>.
CATHOLIC YOUTH WORK TRAINING: Facilitated by the Diocese of Leeds Youth Service, this training is for anyone who works with young people, is interested in working with young people or anyone who just wants to find out more about Catholic Youth Work! The training will take place at Hinsley Hall on Monday 7th February 2022 from 7-9pm. The training is free but you must book your place by emailing the Youth Office at: youth@dioceseofleeds.org.uk<mailto:youth@dioceseofleeds.org.uk>
Pentecost
Bishop Marcus' Pastoral Letter for Pentecost talks about the role we all have a part to play in the routines, choices and decisions of our everyday lives and our aspirations for the future.  We have either been ignorant of, or ignored, the systematic exploitation of our planet and the unsustainable consumption of its resources.  Bishop Marcus asks us to "keep this Feast with that enduring hope that we can begin to repair the damage we have done and provide a healthy home for future generations."
During Lent we joined a series of reflective evenings with inspiring speakers, prayer and discussion, using the film-based resource "Global Healing".  These engaging documentaries informed and challenged us to take action to respond to Pope Francis' call to Care for Our Common Home.  Recordings of the sessions can now be accessed here: https://www.youtube.com/watch?v=QhBIwXxBhHA&feature=youtu.be
Handouts prepared by the Laudato Si' animators with lots of helpful information, prayers and links to aid further reflection for the sessions are available below
The Global Healing Documentaries are produced by CaFE (Catholic Faith Exploration) on behalf of the Bishops' Conference of England & Wales. They are film-based events for parishes, groups and individuals. They will inform, challenge and equip us to engage with Pope Francis' vital call to Care For Our Common Home. These events begin with a shared meal followed by film clips including well-known experts, engaging testimonies and on-location filming from around the UK. There are times for discussion & prayer to help stir deeper ecological conversion and fresh practical responses. They can be accessed here: https://www.cbcew.org.uk/home/our-work/environment/global-healing/global-healing-films/ and here: https://faithcafe.org/pages/ourcommonhome  
CONFIDENTIAL, EXPERT, MARRIAGE RELATIONSHIP SUPPORT from Marriage Care. Marriage is an enduring commitment to love, but knowing how to keep love alive for life is not always easy or straightforward. The best relationship help for couples in difficulties is provided by Marriage Care which aims to be open to all irrespective of ability to pay. Contacts:  MarriageCare atwww.marriagecare.org.uk
FREEPHONE:   0800 389 3801
Events
Vacancies
JUSTICE & PEACE COMMISSION: Are you passionate about wanting to eradicate poverty and caring for the Earth, together? You could be the person we are looking for.  We need someone to lead our successful SPARK Social justice project for younger adults and who can help the Commission reach new audiences and raise awareness of our work by enhancing and developing its presence and visibility. We have about £18,000 available to pay an individual or organisation to provide various services on a self-employed basis. This works out at about 3 days' work per week. Closing date: midnight Sunday 13 February. Please see here for further information.
St Mary's, Menston

. Subject leader of Computer Science – full-time and permanent. Closing date: 31st January, 12noon. Further information:
www.stmarysmenston.org
News
Fr Barrie Holmes
With great sadness I have to let you know that Fr Barrie Holmes died in St Gemma's Hospice on the evening of Friday 19th November. He was our Parish Priest for some very special years. It was he who re-ordered our lovely Church, and help make it the lovely place / centre we all love. […]
Pope Francis' on Thought for the Day for climate change
Dear BBC listeners, Good Morning. "Climate change and the Covid-19 pandemic have exposed our deep vulnerability and raised numerous doubts and concerns about our economic systems and the way we organise our societies. "We have lost our sense of security and are experiencing a sense of powerlessness and loss of control over our lives. "We […]
Jack's hedgehog hotel
Jack and his grandad John have teamed up to build an amazing hedgehog hotel for their holiday project. Jack cut the tunnel and legs to size, he then drilled, glued and screwed the box and tunnel together leaving grandad to cover the box and fit the lid.  The hotel is now in the Parish garden […]
Under the Gaze of God
Fr David Williams C.P. (who lives in Otley) has written a book which may be of interest to our parishioners.  It is available from Amazon books.
Fr Michael – "A Golden Priest"
Fr Michael – "A Golden Priest" We at SS John Fisher and Thomas More are one of the lucky ones. We have the privilege and joy of celebrating a priest's Golden Jubilee. Congratulations Fr Michael! Fr Michael as an altar boy at St Patrick's,            Fr Michael at his Ordination Mass […]