Latest news, Our Parish Family
Happy Pentecost Weekend
What a major and wonderful feast we celebrate this weekend enhanced by amazing weather and some positive news as long as we continue to stay safe and stay alert and follow the guidelines!
Reassuring to hear that the Bishop and Deans are in close contact with all Bishops of England and Wales and, the Governments' Health and Safety advisers. They are working to put together a blueprint to help us very gradually return to worship in our churches. Father Michael will keep us up to date with the progress of the process.
We thank Father for his Pentecost message, we miss Father Michael's care and poignant celebration of our Parish Family Masses so much. Father concludes his message this week "Some time, soon, we hope, we the Church will emerge from lockdown. Hopefully we have been preparing for the moment as we have listened to the wisdom of the Holy Spirit. What kind of Church does God call us to be at our New Pentecost?" A question we will perhaps return to many times in the coming months.
This Sunday evening at 6pm please join together in praying the Rosary in union with the National event for England, Scotland and Wales.
The "Tree of Life" page is alive! Frances has more news over the weekend!
Finally, before I come to the regular messages …. here is a short article/reflection from a parishioner well-known to us all,  John Sullivan.  John asks us, 'How we can discover the church in a time of social distancing?'
Supporting our Lenten Charities is a subject of a notice in the Bulletin but I will pop it here as well as I know it will be helpful.  LENTEN COLLECTIONS –our Charities need Us! If possible, would Parishioners kindly empty their Lent boxes and write a cheque for the amount collected. Kindly make cheques payable to DOL SS Fisher/More Burley and put the cheque through the Presbytery letter box before the end of May. Please NAME the Charity you collected for.
Weekly Collections. Some Parishioners have continued to put their weekly contributions through the Presbytery door. If you have an offertory envelope number please pop the number on the outside of the ordinary envelope you may be using. As soon as we are allowed we will get your Offertory envelopes out to you. Please make All cheques for weekly collections payable to DOL SS Fisher/More Burley. We promise to get them to the right place. THANK YOU for this much valued support at such a difficult time
Keith has posted the Justice and Peace Newsletter on the Tree of Life page, I hope you will read the page and see a nice surprise for the Parish Family, the work of our Parish Family is being shared to encourage others respond to Caring for our Creation.
Burley churches are praying together….Here is the link to join with parishioners of all Parishes. https://www.facebook.com/groups/544556493141955/?ref=share
We continue our prayers and wait for news of Tereli and how we can help in the future.
 New page for children
A page for the YOUNGER MEMBERS of the Parish Family, a wonderful way to help everyone feel our Parish Family is alive and still growing together.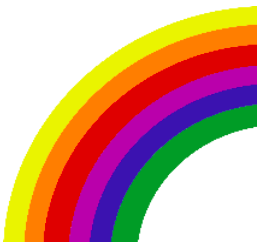 Mary  and the Children's Liturgy Leaders have designed a new Children's Liturgy page which brings the Gospel story and activities to celebrate Sunday Mass themes. It will bring smiles between parents and children, and a with one extra click as directed a range of activities which children can choose from according to the age and interests , from colouring to a  wordsearch.
CHILDREN How are the sunflowers thriving? Please send the name you have given your sunflower and a photo of it to the church website. More items to grow will be offered soon!
CAFOD continues to offer a CHILDREN'S LITURGY at 10am EVERY SUNDAY MORNING. It is quite short, see cafod.org/Education/Children-s-liturgy.

A parishioner has sent in a personal reflection of the Annunciation which is alongside our Parish prayer for us to share.
John Naylor has written an amazing piece about his new solar panels for the website, please go to the Tree of Life page and read it. I am sure you will enjoy it and I hope it will cause you to respond by e mail or traditional manner.
We are waiting for your responses and ideas to the Tree of Life initiative; it is on the Tree of Life page, please email these to Tol.ssfishermore@gmail.com Thank You.
Please do send in any items you think we could include on this website …it is good to have different items of interest!
Staying in Touch is a number one priority for the Parish Family. Please use this website for Parish and diocesan news also your phones as well as other social media to make contact with each other. PLEASE KEEP UP THE CALLS AND MESSAGES TO EACH OTHER; Let's make sure no-one is lonely or in need. THANK YOU FOR LETTING ME KNOW WHERE YOU ARE KEEPING IN TOUCH WITH A VULNERABLE PERSON and Thank You for and Thank You to the Volunteers who are still willing to shop etc.
Please call, text or Whatsapp. 07939063120 , and I will, with our parish volunteers, make sure we make contact and shop as needed. Let's continue to pray together for strength and safety of every member of our  Parish Family but especially our most senior members, those who are vulnerable or ill, those living alone, and parents with young children.
I appreciate this is already happening, with parishioners and friends continuing their care through calls, practical help and messages so, if you are already looking after someone in the parish family please just let me know so I can reassure others who may call and mention the same name, and again make links between us as a Family.

Live streaming of Masses from St Anne's Cathedral Sunday Mass at 11am and Daily Mass at 10.30am Please check times as they MAY alter. To participate online, please access the Leeds Cathedral Live YouTube channel www.leedscathedrallive.org.uk where the words of Prayers, Devotions and Orders of Service may be viewed.  These can be downloaded from the Diocesan and Cathedral websites https://www.dioceseofleeds.org.uk and https://www.youtube.com/channel/UC-xVdN6rMCG0sSgxk8Rulow 
Also from many other parishes The Redemptorists, who produce our weekly Bulletin have a streamed Mass and CAFOD has a Children's Liturgy at 10am.
During these live streamed Masses it is possible to make a Spiritual Communion.  This is a special opportunity which is so valuable in these most unusual and stressful times.  Here is a summary and prayer to help us. 
 There are times when people are unable to receive the Body and Blood of Christ, through illness or due to their personal disposition. Even though some may not receive 'sacramental' Communion, all are united in some way by the Holy Spirit. The traditional idea of 'spiritual' Communion is an important one to remember and reaffirm. A deep spiritual communion is possible even when we do not share together the Sacrament of the Body and Blood of Christ.
(cf. Celebrating the Mass 212)
My Jesus,I believe that you are present in this Holy Sacrament of the altar.
I love you above all things and I passionately desire to receive you into my soul.
Since I cannot now receive you sacramentally,come spiritually into my soul
so that I may unite myself wholly to you now and forever.
Amen.
based on a prayer of St Alphonsus Liguori
A Reflection on the Annunciation
Mary 2020
Jump for joy
Cower with fear
Great sadness and great joy both came from your resounding "Yes !"
You shared your good news and distracted me from my pains
Thank you for your courage
Let it be a source of strength for me
Time and time again your message breaks into my life
But i cannot comprehend.
Except perhaps when friends refuse to flinch under the pain of adversity
Allow me to share in their determination 
Allow me to give thanks with them for your Son's love
For that love is easily understood in the sacrifices I see all around me
May your love empower all those who dedicate themselves to caring for others.
May the Holy Spirit give greater strength to all who share life's joys and adversities
May we draw with confidence on your willingness to experience at first hand
God' s love for all humanity brought to us in the sacrifice of your Son
Divine partnership is beyond comprehension.
• PLEASE continue to join together in praying the Parish Family Prayer as often as possible. We pray especially for all caring and critical service workers, our sick, those who have died and all who need our prayers.
God our loving Father, You made us your children in baptism. Pour out on us the gifts of your Holy Spirit. Help us as a parish to know the paths we must follow so as to build up your kingdom. Teach us to grow in faith, to encourage one another with words of hope, and to care for your family with love. Let us bear witness to the Good News, and be faithful followers of your Son, our Lord Jesus Christ who lives and reigns with you and the Holy Spirit for ever and ever. Amen
News