Latest news, Our Parish Family
Hello everyone,
We have been sharing this message now for 20 weeks…it is hard to remember which day of the week it is as a retired person and many of the weeks blend into each other.
For many of the Parish family it has a busy time. We are happy to say that, led by Fr Michael under the care of Bishop Marcus, we have daily Mass where numbers have increased from 84 in week 1 to 130 in week 4. We are keeping to the 2 metre rule and we are being very safe with our masks and sanitising etc. The Lady chapel means that people whose mobility is not too great can receive communion without many steps.
So without being too boring…
There are 4 opportunities to hear the Sunday Mass, 2 on Saturday and 2 on Sunday. All these masses have a booking facility to ensure your seat but to date none has been near to full. Saturday 11am has lots of room. With the Sunday Mass obligation suspended in these unusual times, we can also attend a Mass in the week no booking system. 9am Monday, 10:00am the rest of the week. Doors open 10 minutes before Mass …
The Tree of Life – working with nature group
Invite people especially young people to the new planter with insect- loving plants. Please add your plant and give them all a little drink. A water butt is being installed at the side of the hall in the next few days. Till then just bring a trowel and a little bottle of water with you.
Thank you to Mary for all the lovely Children's Liturgy materials she has organised on the website for a lot of weeks. Mary is taking a little Summer holiday for a few weeks. Mary has joined the T of L working with nature group.
I AM CONTINUING TO PUT OUT A BIG PLEA FOR SOME MORE STEWARDS TO HELP at Mass to continue to keep us all safe. 1 hour a fortnight would be so helpful.. Mass last about 35mins and you need to be there 15minutes early to prepare and then a few minutes afterwards. Anyone 18 to 65 can help us as long as in good health. We are so short some of us are 70 [The new 40!!]
Again a big THANK YOU to the Cleaners and the Stewards for their care of us!!
If YOU can help please do let me know. 
PLEASE would all MASS ATTENDEES bring and wear their own masks.
For the 4 weekend masses there is a Booking system on the Home page of the Parish Website. I am happy to answer your questions 07939063120. 2 people, adult or child from the same household count as one!
Unfortunately, not all of us can return to celebrate Mass at this time as we or our loved ones are very vulnerable….so please choose very wisely.
PLEASE if you are under 65 years and in good health come forward as a Steward.  The letter to Stewards can be accessed here and the number to contact is 07939063120 or the E mail on the Bulletin. Many Stewards will mean one or less duties a week. We are short for the 4 weekend masses too! [0793906312]
APPEAL. Lauren who has just begun her career at Catholic Care needs some Children's Story books for her on-line Story Telling activities. Books suitable for 0-6years. If the story is about a creature or character for which you have a soft toy or similar, she would be very grateful for those too, as her sessions are interactive. With Stay and Play groups etc. still closed Lauren's initiative is so welcomed by the parents, she is being asked to do more and more sessions hence the lack of stories to share. 07939063120
Sue
Burley churches are praying together….
Praying in Burley is a Facebook page, located at https://www.facebook.com/groups/544556493141955/ for anyone to post something they would like prayers to be said for.  Each day at 4pm a person from one of the village churches will pray live using those prayers.  Everyone is encouraged to join in prayer at that time for each other's needs.
How do we discover the church in a time of social distancing?
John Sullivan has shared his thoughts about this, you can read John's article here.
 New page for children
A page for the YOUNGER MEMBERS of the Parish Family, a wonderful way to help everyone feel our Parish Family is alive and still growing together.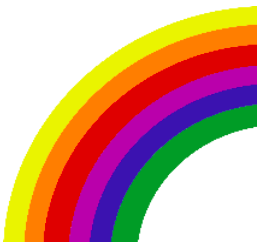 Mary  and the Children's Liturgy Leaders have designed a new Children's Liturgy page which brings the Gospel story and activities to celebrate Sunday Mass themes. It will bring smiles between parents and children, and a with one extra click as directed a range of activities which children can choose from according to the age and interests , from colouring to a  wordsearch. 
CAFOD continues to offer a CHILDREN'S LITURGY at 10am EVERY SUNDAY MORNING. It is quite short, see cafod.org/Education/Children-s-liturgy.
Weekly Collections. Some Parishioners have continued to put their weekly contributions through the Presbytery door. If you have an offertory envelope number please pop the number on the outside of the ordinary envelope you may be using. As soon as we are allowed we will get your Offertory envelopes out to you. Please make All cheques for weekly collections payable to DOL SS Fisher/More Burley. We promise to get them to the right place. THANK YOU for this much valued support at such a difficult time

Please do send in any items you think we could include on this website …it is good to have different items of interest!
During live streamed Masses it is possible to make a Spiritual Communion.  This is a special opportunity which is so valuable in these most unusual and stressful times.  Here is a summary and prayer to help us. 
 There are times when people are unable to receive the Body and Blood of Christ, through illness or due to their personal disposition. Even though some may not receive 'sacramental' Communion, all are united in some way by the Holy Spirit. The traditional idea of 'spiritual' Communion is an important one to remember and reaffirm. A deep spiritual communion is possible even when we do not share together the Sacrament of the Body and Blood of Christ.
(cf. Celebrating the Mass 212)
My Jesus, I believe that you are present in this Holy Sacrament of the altar.
I love you above all things and I passionately desire to receive you into my soul.
Since I cannot now receive you sacramentally,come spiritually into my soul
so that I may unite myself wholly to you now and forever.
Amen.
based on a prayer of St Alphonsus Liguori
Please continue to join together in praying the Parish Family Prayer as often as possible. We pray especially for all caring and critical service workers, our sick, those who have died and all who need our prayers.
God our loving Father, You made us your children in baptism. Pour out on us the gifts of your Holy Spirit. Help us as a parish to know the paths we must follow so as to build up your kingdom. Teach us to grow in faith, to encourage one another with words of hope, and to care for your family with love. Let us bear witness to the Good News, and be faithful followers of your Son, our Lord Jesus Christ who lives and reigns with you and the Holy Spirit for ever and ever. Amen
News