Latest news, Our Parish Family
ADVENT ZOOM TALK by Sr Gemma C.J.
Attached to this week's bulletin is a poster for our next online talk. It's by the theologian and broadcaster Sr Gemma Simmonds who has very generously offered to talk about Mary – Mother of the Word Incarnate – through the medium of art. As many of you already know, Sr Gemma is an engaging and thought-provoking speaker, and her zoom presentation promises to be both stimulating and entertaining.
Booking is with Fr Henry Longbottom: henry.longbottom@dioceseofleeds.org.uk
CHRISTMAS CARDS & TREE of LIFE NEWS
Charity CHRISTMAS CARDS in Support of Catholic Care.
Things are very different this year as you might expect …….
Catholic Care can only offer the same designs as last year and are utilising the same catalogues. I understand they are not sending out catalogues, as is their normal practice, because Head Office staffing is very different. I can e-mail a catalogue to you if you let me have your e-mail address or even drop one through your door.
As you can imagine, they would be delighted if we can support them to some degree although there is no chance of matching last year's Parish Family record of sales of £300.
I would like to put in the order by the end of the month so please could you reply to me as quickly as possible.
THANK YOU SO VERY MUCH.
THANK YOU to the Tree of Life – Working with Nature Group's first piece of work from their Action Plan.
Frances has led the dedicated group – despite a few showers – to completely overhaul the front bed, build a planter for children's involvement, and planted shrubs and bulbs. The children have enjoyed 2 practical activities, and another is on hold in these days of being in a Covid-19 High risk area.
PLEASE COULD I RESPECTFULLY REQUEST that, whenever possible, (in these days of restricted Mass attendance) that we DO NOT PARK IN FRONT OF THE FRONT BED. Why? Firstly, the plants need to be enjoyed and admired by all secondly, fumes from reversing cars do not help our plants!!!
The mobility parking spaces are not affected by my request and it is a request which you may or may not feel is a good one!
The next task is establishing a composting area. Frances and the team would welcome additional help on an occasional Saturday for a couple of hours. Please email: frances.atkins@nhs.net
They are a happy, chatty, Social Distancing group, youth and muscle welcome and children with parents too! Sue
Chair of PPC
e-mail suerix@btinternet.com. 07939063120
STAY SAFE EVERYONE
Laudato Si'
We are responding to Pope Francis' call to pray as a whole church, throughout September and until St Francis' Feast day on October 3rd. Pope Francis is urging us all to take urgent action against the injustice of climate change and the ecological crisis, to protect the poor and future generations.
We have a very active team within our Tree of Life project, our Working with Nature Group. The group and also the Children's Liturgy group need a little support from our whole parish family.  This can be done both safely from home and also if you are able to attend Mass.  There are 4 actions to choose one or more things to do in this special month.
3…2….1…Go!!
3… Sponsor a plant or bulbs for the church garden for the newly renovated front flower bed. Full details below
2.. Help build our Bug Hotel; we need a variety of items as the poster details. Full details and meeting time on the poster
1. Have you 2 matching flowerpots 3feet/90cm wide and 3feet/90cm tall which need a new home?   Yes pretty large but the Nature group have 2 shrubs to fill them.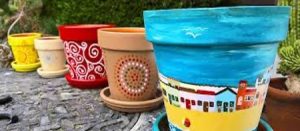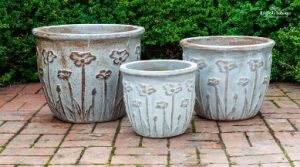 GO !!!!! if you can spare 5 mins read the Tree of Life page. Lots of pictures of all the action this summer.
Sue, Frances, Keith, Mary
the Working with Nature & Children's Liturgy groups.
The Tree of Life – working with nature group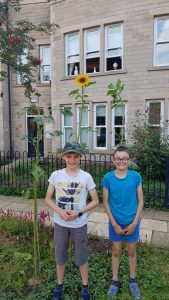 Two primary school brothers have been busy looking after the sunflower seedlings we shared 3 or more months ago…Amazing!
Invite people especially young people to the new planter with insect- loving plants. Please add your plant and give them all a little drink. A water butt is being installed at the side of the hall in the next few days. Until then just bring a trowel and a little bottle of water with you.
Burley churches are praying together….
Praying in Burley is a Facebook page, located at https://www.facebook.com/groups/544556493141955/ for anyone to post something they would like prayers to be said for.  Each day at 4pm a person from one of the village churches will pray live using those prayers.  Everyone is encouraged to join in prayer at that time for each other's needs.
How do we discover the church in a time of social distancing?
John Sullivan has shared his thoughts about this, you can read John's article here.
 Our page for children
A page for the YOUNGER MEMBERS of the Parish Family, a wonderful way to help everyone feel our Parish Family is alive and still growing together.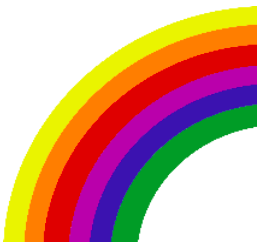 Mary  and the Children's Liturgy Leaders have designed a new Children's Liturgy page which brings the Gospel story and activities to celebrate Sunday Mass themes. It will bring smiles between parents and children, and a with one extra click as directed a range of activities which children can choose from according to the age and interests , from colouring to a  wordsearch. 
CAFOD continues to offer a CHILDREN'S LITURGY at 10am EVERY SUNDAY MORNING. It is quite short, see cafod.org/Education/Children-s-liturgy.
Please do send in any items you think we could include on this website …it is good to have different items of interest!
During live streamed Masses it is possible to make a Spiritual Communion.  This is a special opportunity which is so valuable in these most unusual and stressful times.  Here is a summary and prayer to help us. 
 There are times when people are unable to receive the Body and Blood of Christ, through illness or due to their personal disposition. Even though some may not receive 'sacramental' Communion, all are united in some way by the Holy Spirit. The traditional idea of 'spiritual' Communion is an important one to remember and reaffirm. A deep spiritual communion is possible even when we do not share together the Sacrament of the Body and Blood of Christ.
(cf. Celebrating the Mass 212)
My Jesus, I believe that you are present in this Holy Sacrament of the altar.
I love you above all things and I passionately desire to receive you into my soul.
Since I cannot now receive you sacramentally, come spiritually into my soul
so that I may unite myself wholly to you now and forever.
Amen.
based on a prayer of St Alphonsus Liguori
Our Parish Prayer
God our loving Father, You made us your children in baptism. Pour out on us the gifts of your Holy Spirit. Help us as a parish to know the paths we must follow so as to build up your kingdom. Teach us to grow in faith, to encourage one another with words of hope, and to care for your family with love. Let us bear witness to the Good News, and be faithful followers of your Son, our Lord Jesus Christ who lives and reigns with you and the Holy Spirit for ever and ever. Amen
News