Tree of Life
Our world, our parish
Although our lives are being affected by the need to isolate, it does give us an opportunity to think about the things we value most. It also asks us how can we start to change what we do in our lives to better protect and enhance our beautiful, but fragile world.  Friday 5 June was World Environment Day, an annual event all about taking the time to think about the world around us; the food we eat, the air we breathe and the water we drink. This year's theme was 'time for nature'.
Laudato Si'
Did you know that we have just celebrated the 5th Anniversary of Laudato Si'? On 24th May 2015 Pope Francis signed his landmark encyclical Laudato Si': On the Care of Our Common Home, it can be read here. A whole year of prayer and special intentions has begun. This is a great encouragement for us, in our Parish Family, to continue the work and projects we have begun.
We have created this page to provide suggestions, summaries of what we are doing now and also a place where we can share details and ideas.  Do send these to  Tol.ssfishermore@gmail.com
Our parish project is called the Tree of life.  We have started to move forward again, details of the progress we are making in its 3 main themes are given below.
1      Work with nature
The Tree of Life – Work with Nature team – had a meeting at the end of June outside the church to look and share ideas what we could do to enhance the church gardens.  Our plans and ideas included: 
Bird and bat boxes in the back garden
Developing raised beds for vegetables and herbs
Waterbutts for collecting and re-using rainwater
Raised beds and information at the front of the church about insect friendly flowering plants and their benefits to wildlife in general
A composter site in the back garden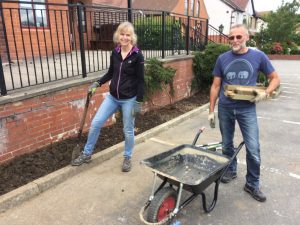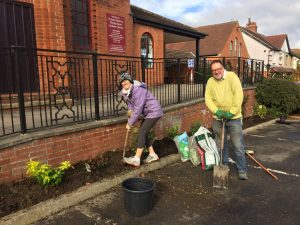 We started by digging up unwanted overgrown shrubs, but  kept those which are attractive to wildlife, especially insects and birds.



Now you may have noticed the front flower bed in front of the railings looking smarter than usual?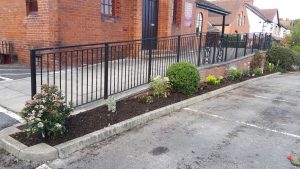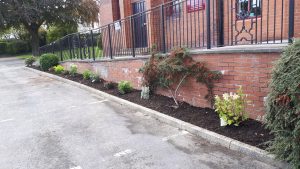 The team has been planting to brighten up the front of the church and provide some evergreen shrubs which will provide beautiful colours in leaves and flowers throughout the winter and into spring.  We planted lots of bulbs too!  Here are some pictures for all of you who may not be able to visit the church in person at this time.
The aim is to improve our appreciation of nature and encourage wildlife: birds, insects and other animals to thrive among us. 
We hope you enjoy seeing the front bed of the church, and the raised bed in front of the hall, evolve with time.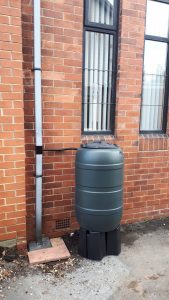 Also Frances and Ian have attached the water butt to the drainpipe at the side of the church hall.  This will provide rainwater to water plants in the garden.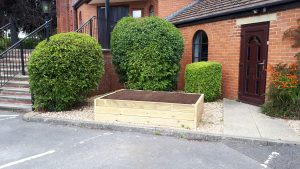 We have a great new raised bed on the gravelled area just outside the church hall.
If any of the children have grown insect friendly flowers this year, could you bring them along with a trowel and a small container of water to plant them in the planter.
You can choose any part of the planter you like!
Frances will also bring in a few flowers soon too, so we can start to build-up a wildlife haven for insects and birds.
Wildlife boxes
Loraine has sent some great details about making wildlife boxes:
This summer we're looking forward to helping our wildlife just that little bit more by building wildlife boxes. 
We're going to start with bird boxes and bat boxes, which have been certified as 'suitable for novices'.  Do make some for your garden and ensure suitable placement.  In addition, please  get in touch if you're able to make boxes for the church garden. 
Bird Boxes
Inspired by our project Mary's husband has built 4 bird boxes from an old wooden pallet which apparently is the perfect size for bird boxes.   Could parishioners, particularly families, have ago at making a bird box , and when restrictions ease we could have a day to bring them to church and put them up.  Click here for a factsheet from RSPB on how to do this!
Sunflower seedlings
If you took a sunflower seedling  please let us have photos as it grows to see how it is changing (say once a month?) and hopefully flowering at a later stage.  
Frances has produced some lovely posters with more information about sunflowers, you can find them
here
. "I would even encourage the sunflower grower to give the plant a name, or name it after someone for whom you are growing it, and therefore encourage your love and care of that person, as well as for the plant. Sharing pictures and messages about it might just bring a smile or just some contact between people who are separated at the moment.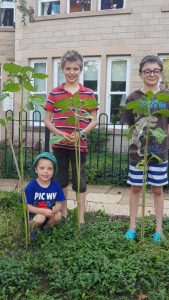 Sunflower seedlings given to parish children are growing well, here are Joseph, Chris and Nathan with their plants.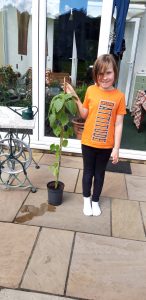 Seb's is going to have 2 blooms ! Grow one get one free ! We just need the sun to see their beauty !
Seb is just short of 140cm so this plant may just equal his height !!!


Do send us more photos of how your sunflowers are getting on!  Please email these with your message to  Tol.ssfishermore@gmail.com 
2      Reduce, reuse, recycle, renewable
John has installed new solar panels on his roof, click here for John's great story about this.
Let us know if you would be interested in having solar panels installed on your house. If you already have solar panels, how they have changed your lifestyle?
3      Petition & educate
We hope to start this part of the project in the near future.
How did this all begin?
At the end of 2019 we asked how we would respond to Pope Francis' message in Laudato Si', encouraging us to do more to care for creation. We had an amazing 383 suggestions, these have been summarised on new posters now on display in the church foyer, these were collated into the three main themes:
Work with nature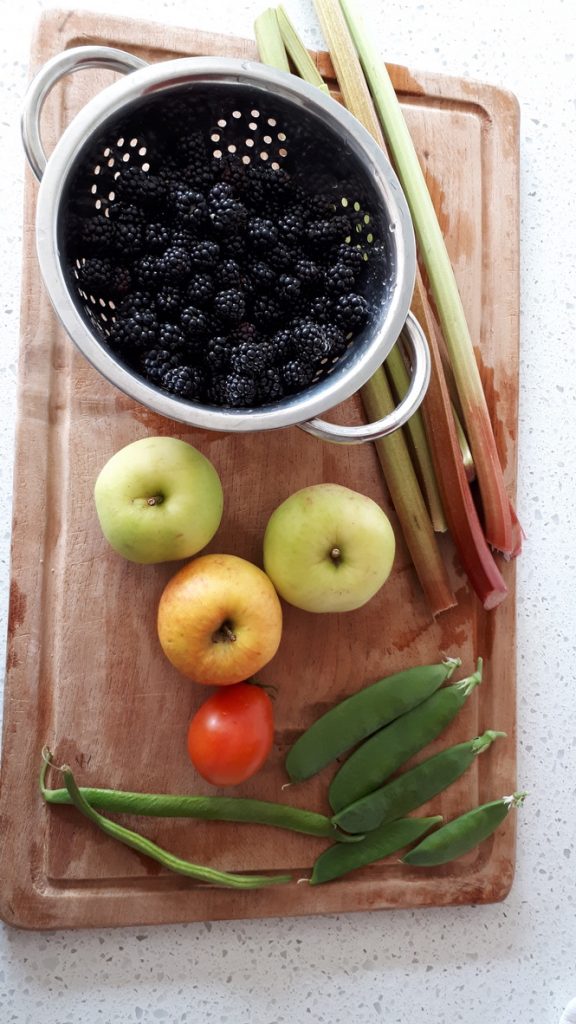 Examples include planting & growing trees & flowers that help bees & insects, improving ecosystems, buy and/or grow organic vegetables & fruit, and stop using products that impact adversely on the environment or cut down trees.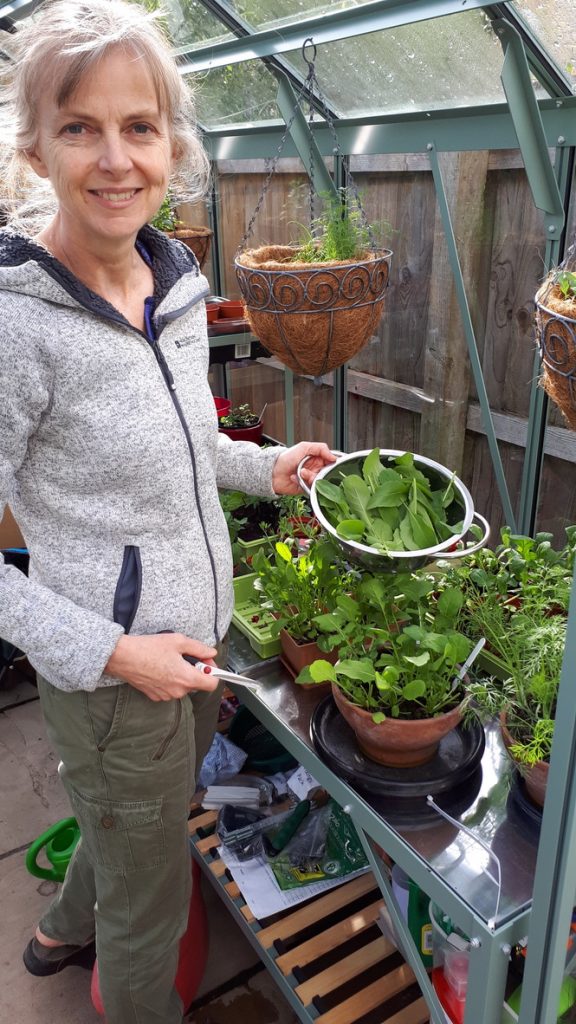 Frances McDermott is co-ordinating the Work with Nature branch, this is what Frances suggested.
"I have a passion for, and interest in nature. In particular how growing plants, flowers, herbs, fruit and vegetables in a community setting can be harnessed and channelled into a respect and love for all living things – plants and animals.
"In carrying out this project, it would be great to see people of all ages coming together, contributing whatever they can, in order to make our church grounds more beautiful, to lift spirits and encourage friendships; and at the same time put into practice some of the things people of the parish have written on their Tree of Life leaves a few months ago.
"The aims of the group project would be to encourage growth and development – of wild flowers, insects such as bees, worms, and plants for food; as well as employing the principles of sustainable water collection, responsible waste disposal, re-using and re-cycling items such as plant pots.
"An initial meeting or two will be proposed for those interested in coming along to share ideas (and a chat along with Cake!) However this will now have to be after we are able to meet and use the church again.
In the meantime can you let us know what ideas will you bring to this first inaugural tea and cakes meeting?
Reduce, reuse, recycle, renewable – or not wasting resources
Examples include buying only what we need, lowering temperatures a little in our homes, installing solar panels on roofs, changing lights to LEDs, carshare or walk to church, use showers rather than baths, insulate our homes better, stop single use plastic & waste, recycle more and better, eat less meat, buy local in season food, and do not buy cheap fashion but quality clothing that lasts.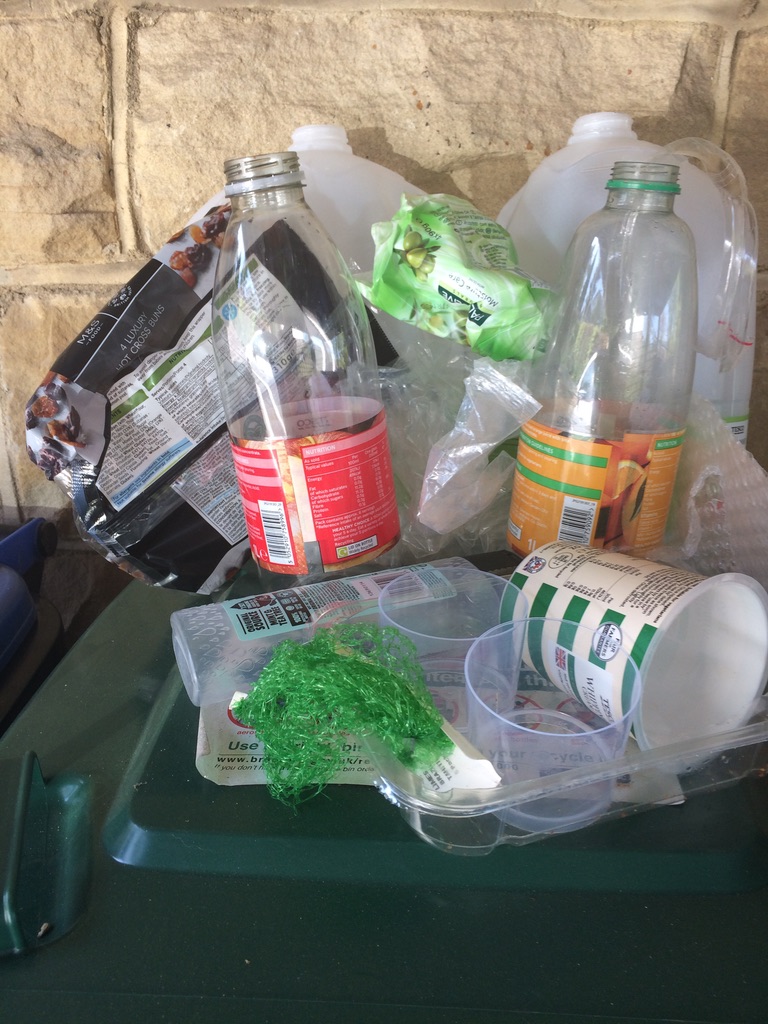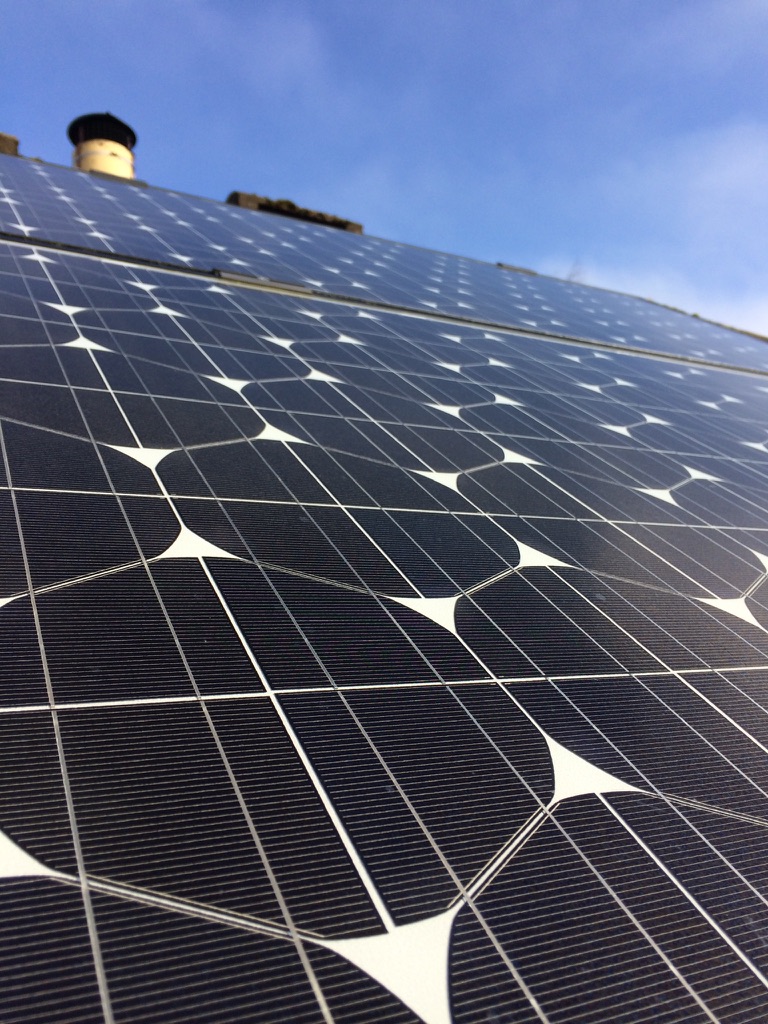 Petition & educate
Examples include asking supermarkets to stop using single plastics, petition for better & cheaper public transport, come to an extra mass each week, work to save animals that are in danger, and publicise and share what we are doing.  Our Parish Council thought engagement with our students and children should be a high priority. This will help and encourage them to bring forward their ideas. We will provide a summary each month to be included within the bulletin, it will have a section for our students and children.
CAFOD's Livesimply award
We plan to apply to CAFOD's Livesimply award, this is an opportunity to respond to Pope Francis' invitation to "work with generosity and tenderness in protecting this world which God has entrusted to us". This is awarded to communities who can show how they have been living:
• simply
• in solidarity with people in poverty, and
• sustainably with creation
We are working with the diocese's Justice & Peace climate change group to promote and share ideas, see https://www.leedsjp.org.uk/campaigns/climate-change/  for lots of information.
Please let us have your stories and ideas, it would be good to share these to show how we are responding to Laudato Si' and make this a great and rewarding journey for us all.
News