Jack's hedgehog hotel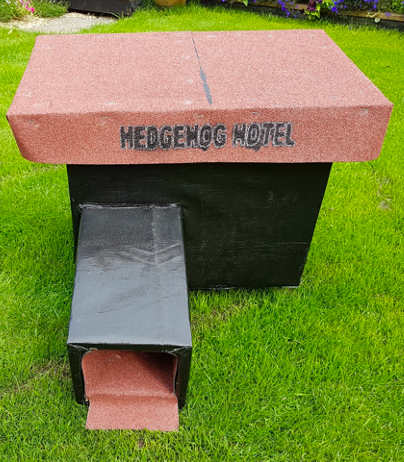 Jack and his grandad John have teamed up to build an amazing hedgehog hotel for their holiday project.
Jack cut the tunnel and legs to size, he then drilled, glued and screwed the box and tunnel together leaving grandad to cover the box and fit the lid.  The hotel is now in the Parish garden waiting for its first visitors.  Please click here to find out more and see how it was designed and built.