Welcome to St John Fisher & St Thomas More Roman Catholic Church
Whether you are a regular parishioner, new to the parish, returning to the Church, a visitor, or perhaps just interested in what we do, our parish community extends a very warm welcome – through the pages of this website – to you all.  St John Fisher & St Thomas More Catholic Church is situated between the villages of Burley in Wharfedale and Menston, our address is Bradford Road, Burley in Wharfedale, LS29 7PX.
You can read News items, weekly messages from Fr Michael and from Sue, our parish council chair, and download the latest bulletins.  Please see our Youth, family & Children's Liturgy page – it shares some thoughts and activities for our children and their families – and our Tree of Life page – on how we are responding to Pope Francis' message in Laudato Si', and his call to pray and work as a whole church, encouraging us to do more to care for creation.  Find out more here what our parish is doing.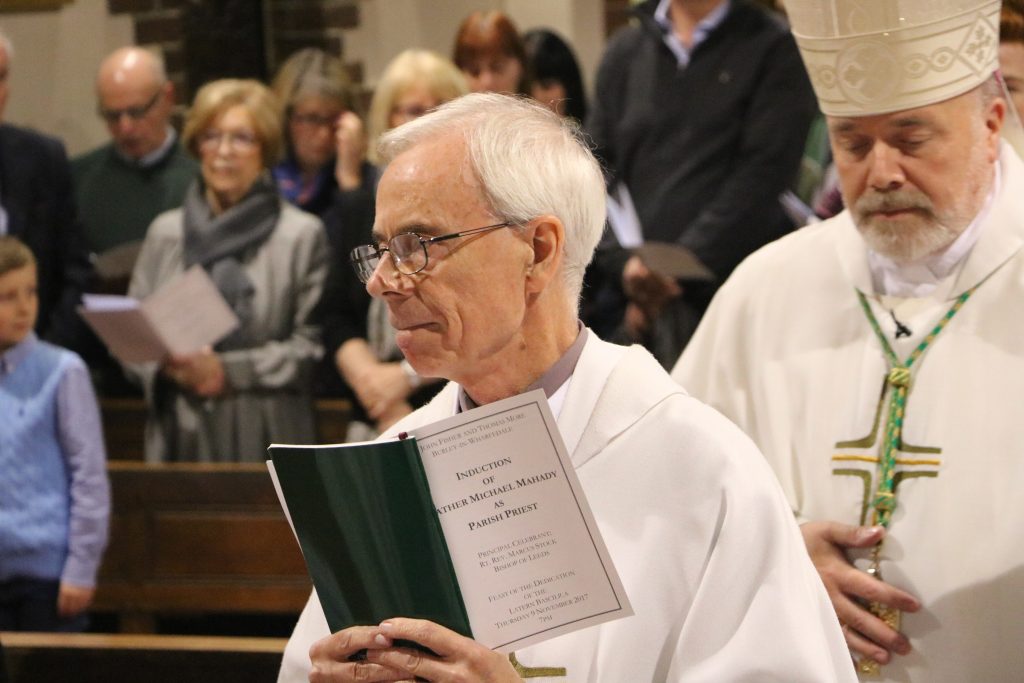 A message from Fr Michael:
Today's Gospel:
John 6 24 -35
Bread broken for the New World.
So many people are hungry in our world today. But is it
only hunger for bread or rice or whatever is their staple food?  As Christians, it is our duty to be concerned about hunger in the world, but we must also be concerned about
the great hunger for human dignity, for justice, for peace. The Gospel speaks to us today about The One who came among us to satisfy our deepest human hungers and made himself bread for the life of the world. Let us listen to his words and follow in his footsteps.
Fr Michael
Changes to attendance at Mass from 25 July

With the easing of the Covid-19 regulations Fr. Michael has decided to return the church to a more normal arrangement, whilst still being aware that we are not yet in normal times and the virus is not yet beaten.  Please see our
Latest News, our Parish Family
page for full details.
Baptisms
CONGRATULATIONS AND WELCOME to Stella James, George Jack and Lily Victoria who have celebrated the Sacrament of Baptism.
Please pray for George Walter who will celebrate his Baptism into the new life of Jesus next Sunday
Confirmation 2021

A small Parish Church building but a large group of youth members of our Parish Family chose to receive the Sacrament of Confirmation at the end of May.

The photos show Fr Michael having Bishop Marcus's special permission to bestow the sacrament of Confirmation on Year 6 students of the Parish Family and lifelong friends now confirmed as friends forever!

What a splendid choice of Confirmation names …… Anne, Anthony of Padua. Bridget, Cecelia, Christopher, Edward, Frances, Francis, Irene, Mark, Oscar de Romero,  Patrick, Peter, Philomena, Sebastian and Therese;  so many great saints!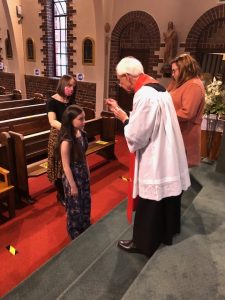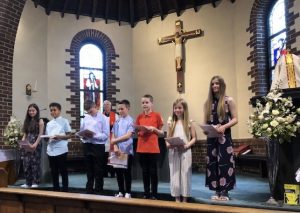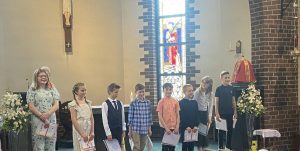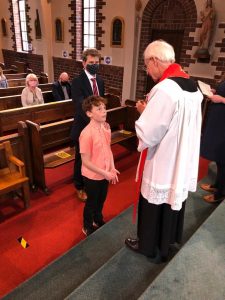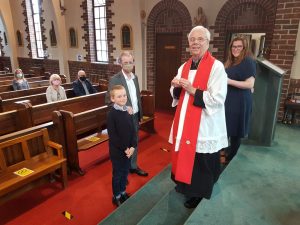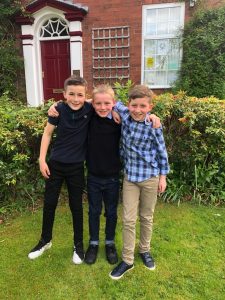 Pentecost
Bishop Marcus' Pastoral Letter for Pentecost talks about the role we all have a part to play in the routines, choices and decisions of our everyday lives and our aspirations for the future.  We have either been ignorant of, or ignored, the systematic exploitation of our planet and the unsustainable consumption of its resources.  Bishop Marcus asks us to "keep this Feast with that enduring hope that we can begin to repair the damage we have done and provide a healthy home for future generations."
Novena on the Care of Creation
We are invited to respond in prayer and action to the urgent climate change issues that we all face. The God Who Speaks team offers this Novena of readings and prayers drawn from the Bible and recent Papal teaching.  Between Ascension and Pentecost, the Scriptures tell us: "All these with one accord were devoting themselves to prayer together with the women and Mary the mother of Jesus, and his brothers…" (Acts 1:14) while they awaited to be "clothed with power from on high." (Luke 24:49).
Attending Mass
You can register here to attend Mass at weekends, it allows individuals, families and groups to secure seats at Mass.  The system helps to ensure the safety of parishioners and allow us to reduce the risk of infection from COVID-19. The registration simply involves selecting a date on which you would like to attend one of the 4 weekend Masses. It will also prove to be a useful tool which will help our stewards to co-ordinate visits safely on arrival. Please note you will need to bring and wear a mask when attending Mass.  Details for booking tickets are as follows:
individuals, or families of 2 sitting together, will require one ticket
families of 3 or 4 will require two tickets
any more than 4 members in a family will require further tickets and will be seated in a separate bench
please select the number of tickets at the top right-hand corner of the registration page
If for any reason you are unable to use the system, you can register by phoning the parish office: 01943 863179.
Diocesan Justice & Peace Commission
You can read this month's newsletter on our Diocesan news & events page.
News