Fr Michael – "A Golden Priest"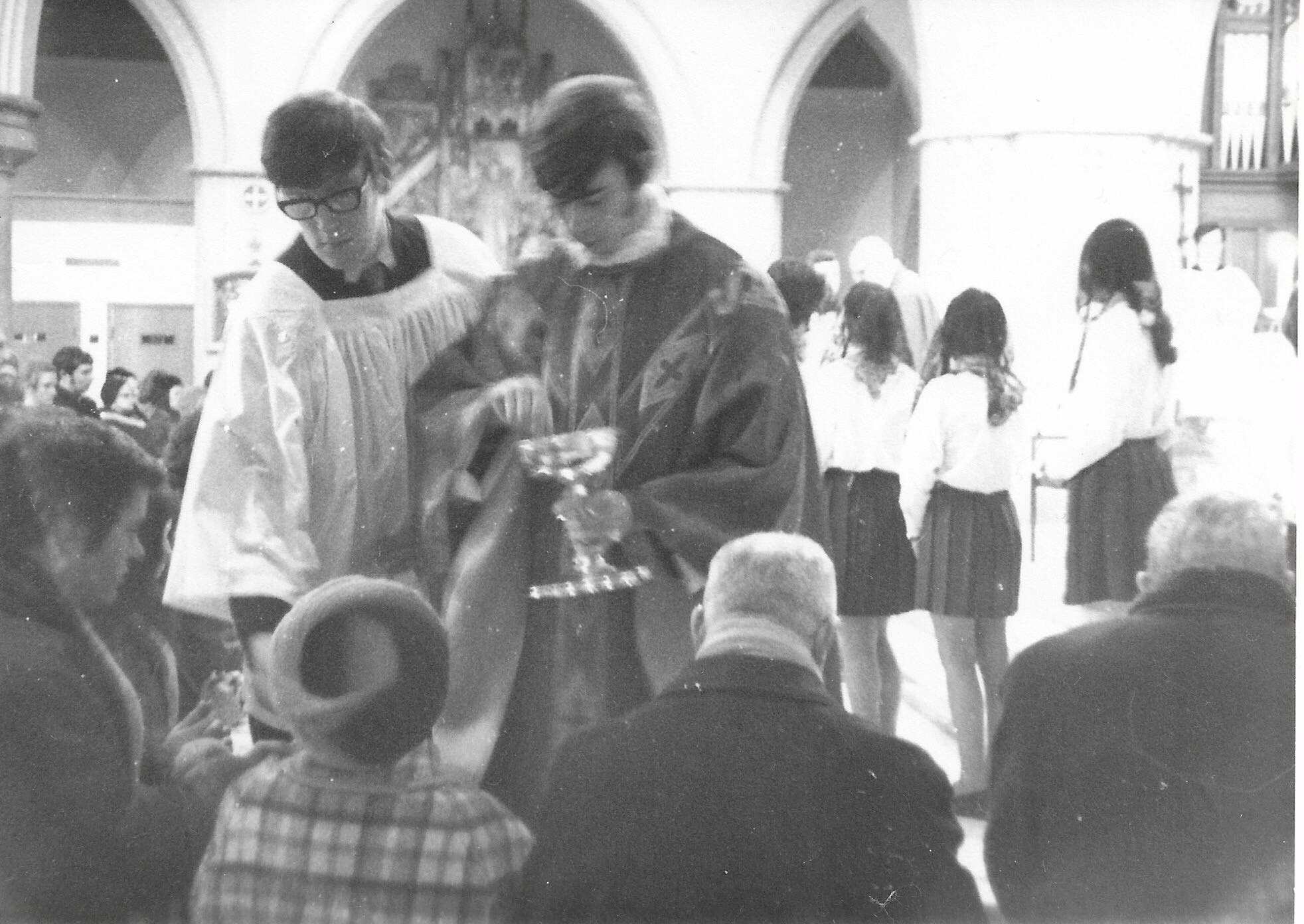 Fr Michael – "A Golden Priest"
We at SS John Fisher and Thomas More are one of the lucky ones. We have the privilege and joy of celebrating a priest's Golden Jubilee.
Congratulations Fr Michael!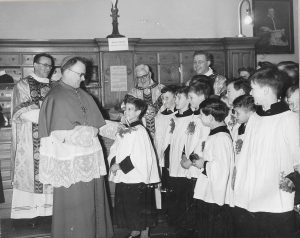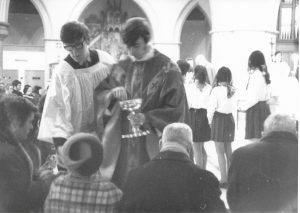 Fr Michael as an altar boy at St Patrick's,            Fr Michael at his Ordination Mass distributing
Leeds receiving his Shamrock from Bishop        Communion.
John Carmel Heenan on St Patrick's day.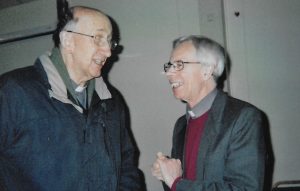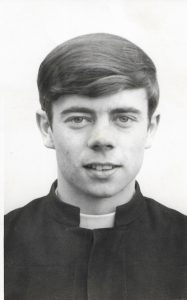 Bishop David and Fr Michael.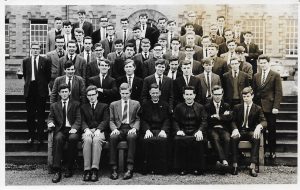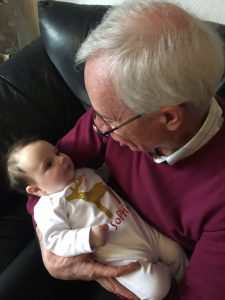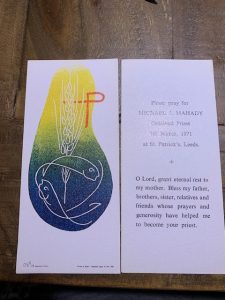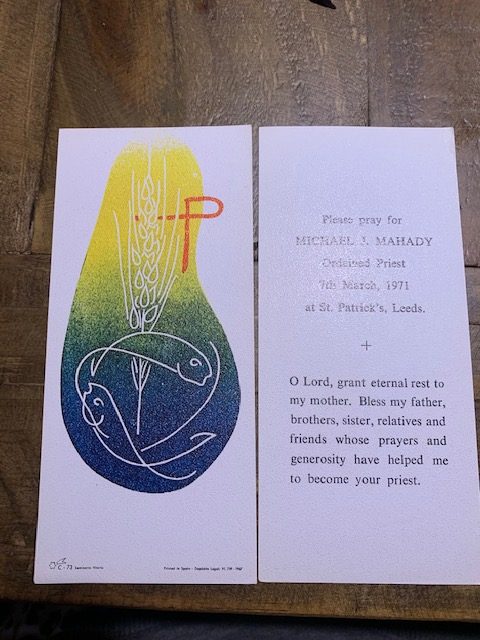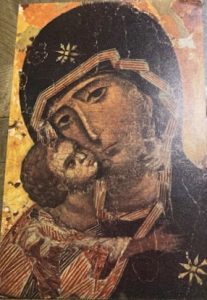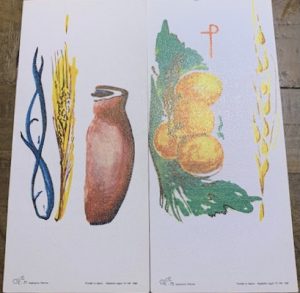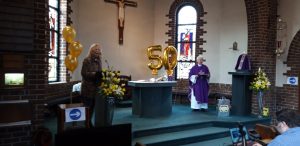 You can view our celebration of Mass with Fr Michael who was ordained 50 years ago on 7th March 1971. Here is the link: https://www.youtube.com/channel/UCh6ADzOUBjXjZFevJEP2bXA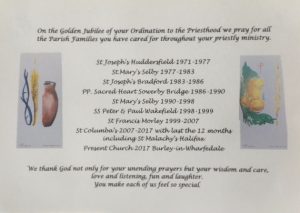 We join with all the other Parish Families Fr Michael has cared for during his long and loving ministry. Congratulations from all of us!