DAY OF REFLECTION: Caring for the Earth – Our Common Home: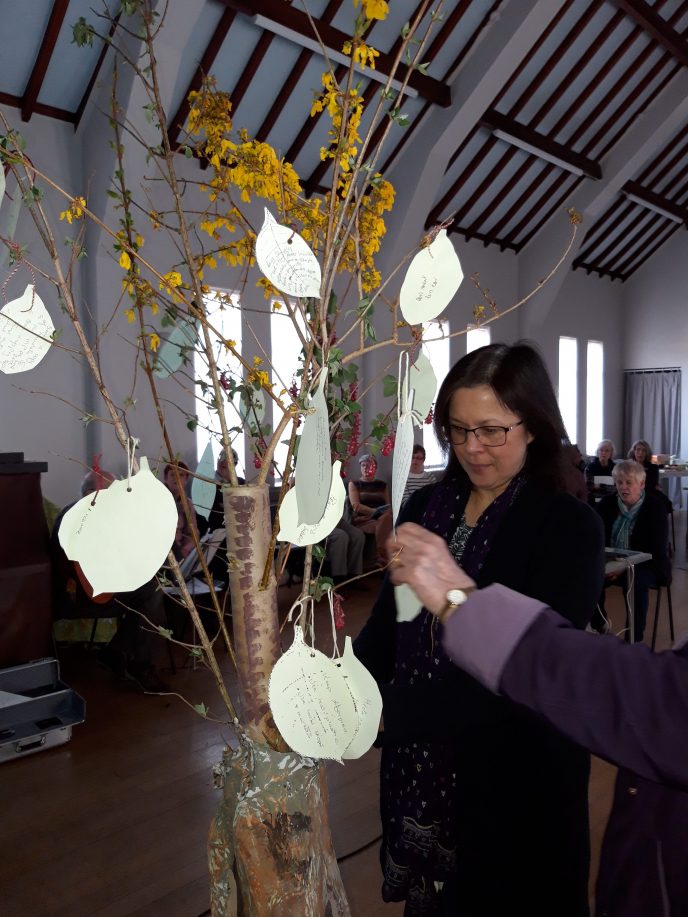 The Justice & Peace Commission held its Day of Reflection on 30 March at our church.   It was a day of prayer and personal reflection about our place in God's creation and our responsibilities towards looking after our common home. We discussed some main themes in Pope Francis' encyclical Laudato si.  We heard about
what the parish of Our Lady of Kirkstall has achieved in their Live Simply actions
a person from an indigenous community talking about opposition to mining
Greta Thunberg's address to COP24 in Katowice about political action
We finished with discussions about personal and parish actions that we can do,  committing these to paper in the shape of a leaf for our future use.